Kingsway Wiki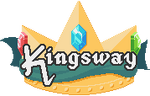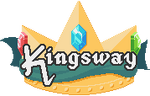 Welcome to the Kingsway Player Contributed Manual
Welcome to the Kingsway Player Contributed Manual
This wiki about Kingsway written and maintained by users of the Kingsway Operating system.
Please feel free to contribute by creating new articles or expanding on existing ones.
About Kingsway
Kingsway
is an RPG in which you use a mock operating system to manage your adventure. Every element of the game is a part of the operating system. Enemies and traps are popups, backpacks are the file folders where you organize your items, and quests are emails. The world of Kingsway is randomly generated every time you play, and death is permanent.
Wiki Community
We are currently maintaining 786 pages (132 articles)!
Recent changes | New pages | Missing pages
See how you can help contribute to Kingsway Wiki! Remember to maintain a standard for grammar and punctuation in your contributions, please.
Register an account to keep track of your contributions.